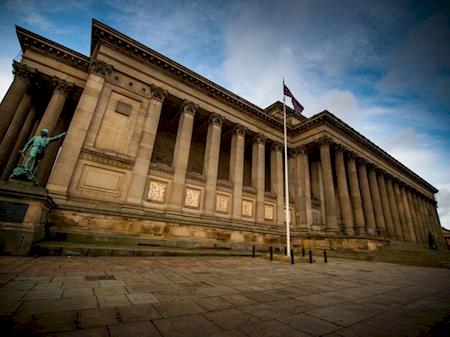 Family Fun Festival at St Georges Quarter
 Family Fun Festival
Now in it's fourth year, Liverpool's St Georges Day Festival will offer a delightful choice of cultural events and family activities within the magnificent St Georges Quarter.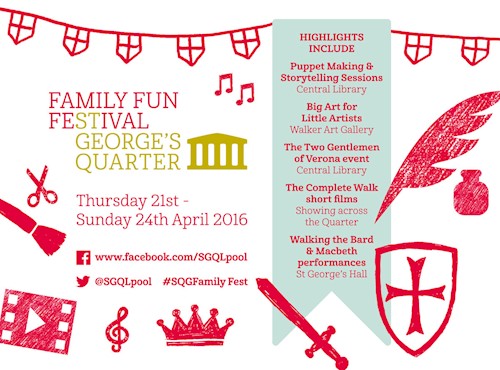 A host of Shakespearean events have been planned to link in with the 400th Anniversary (April 23rd) of Shakespeare's death. Wow to think, we are still reading, watching and writing William Shakespeare 400 years later!
Once again 'Liverpool Leads' as the only City outside of London to participate in the Complete Walk Project. Fronted by Shakespeare's Globe, a series of short films will be screened at 33 City Centre locations showcasing some of the city's best cultural and commercial venues.
We can't wait for Romeo & Juliet on the Balcony of Bluecoat! only in Liverpool can such a perfect setting be found for the story so many still love.
Jonathan King, deputy chairman of the St George's Quarter CIC, said: "This is a wonderful opportunity to link our annual St George's Quarter Festival with the chance to celebrate the life and works of William Shakespeare. Performances and family friendly activities hosted by the attractions within the Quarter will create a great day out for all."
Find out more about the SGQ Festival here