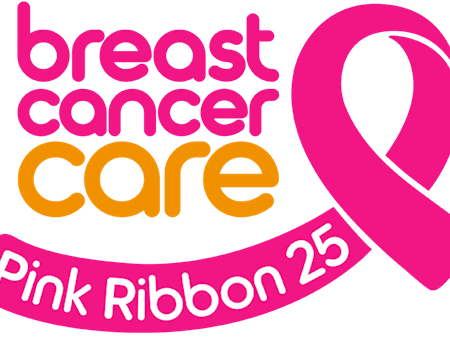 All On Board for Afternoon Tea
All On Board for Breast Cancer Care!
The Liner Crew certainly stepped on board this year creating a delightful Afternoon Tea in aid of Breast Cancer Care.
Led by our Fundraising Champion Sara Westhead and attracting more than 60 visitors, the Seven Seas Brasserie was transformed into a 'Think Pink' counter of delicious treats, many of which were homemade by our wonderful Crew. The Liner Kitchen Team matched the donations providing a selection of fresh finger sandwiches throughout the day and unlimited tea & coffee was provided by the Management team. The display was not only a delight to see but a fantastic reflection of The Liner's team spirit and passion to raise funds for an excellent cause.
With the help of our Crew, visitors, family & friends we are so proud to announce our total raised was £510! With every penny counting, we know our funds will be contribute to the excellent work done in Cancer Research, Treatments and Support.
Thank you so much to all who contributed.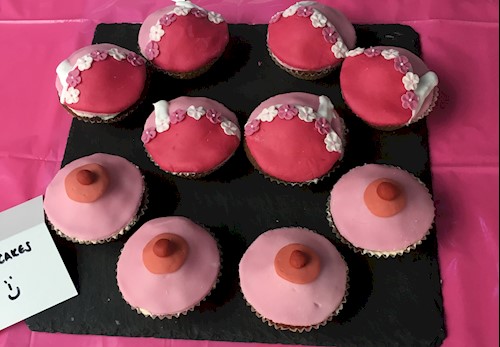 Boobs & Bra Cakes (homemade by Ellie)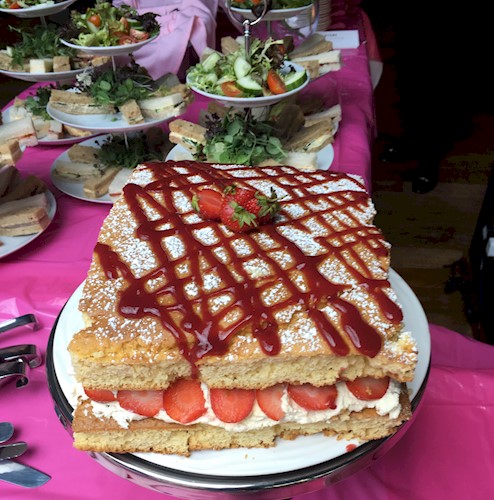 Giant Cake! (homemade by Graham)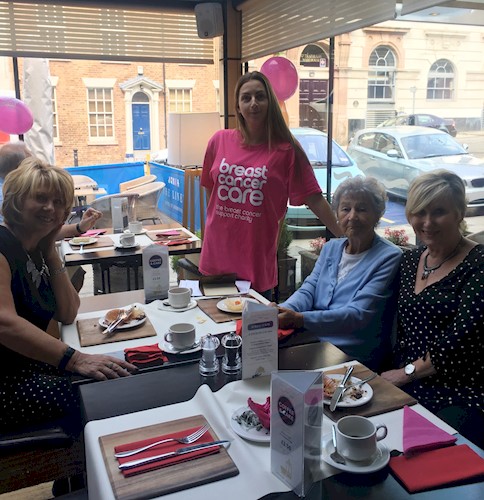 Champion Fundraiser & Family
For more photographs & images visit our Facebook page