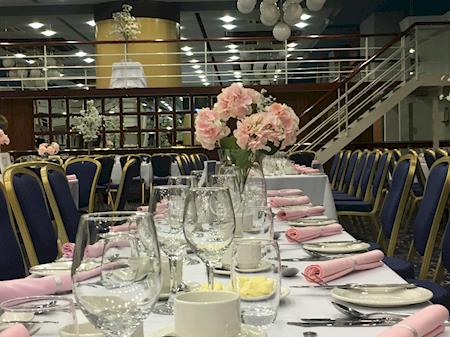 Oh What A Night (Day)!
Oh What A Night it was for Mother's Day 2017!
Thank you to all of our Guests who chose to step aboard for Mother's Day 2017!
Over 200 Guests (mostly Mums!) dressed to impress and celebrated their special day on board The Liner Liverpool, eating, drinking and dancing with the Ragdoll Jersey Boys.
Arriving on the red carpet  to the Mauretania Bar, our Guests enjoyed an afternoon drinks reception of Rose Prosecco before being seated in the magnificent Britannic Suite. Dressed this year with crisp white linen, white blossom trees and pink hydrangeas the atmosphere was set for a fabulous day at The Liner.
Following a three course Sunday lunch of Roast Turkey & Honey Roast Gammon, the room awaited the 1st set of the Ultimate Jersey Boys Show. Starting with December '63, it didn't take long for the dancing shoes to come alive on every table with the sparkling dance floor (and stage!) full before the end of the first set.
After a sweet treat from our candy cart, the 2nd set began with nearly everyone on their feet, whether on the dance floor or on the carpet! The Grease medley went down a storm and after 3 jacket changes, the boys were ready to say 'bye-bye baby bye-bye'. It was a long good bye to say the least!
"Myself and my family had a wonderful time on Mother's Day the entertainment was excellent we couldn't fault it the whole day was lovely thank you." 
"Event was absolutely fantastic. Thoroughly enjoyed by the whole party. All the small things and details make things extra special. The pink bowed serviettes', the table named frames, the sweet bar etc. All the staff were absolutely lovely and went out of their way to make everyone feel special."
EVENT PHOTOS & VIDEOS
We are in the process of compiling an event album as a show-case and memory reminder of Mother's Day 2017. Please feel free to upload your event photos or videos to our Liner Facebook page to be included.
Our Events Crew will select 3 photos that make us smile to receive complimentary Afternoon Tea for two in our Seven Seas Brasserie.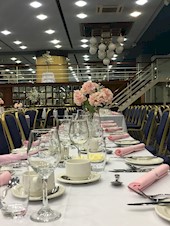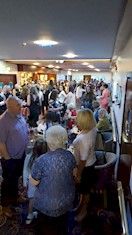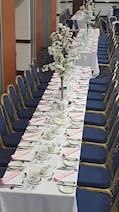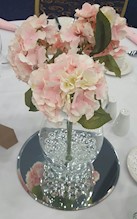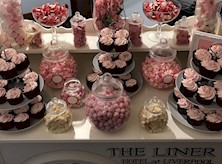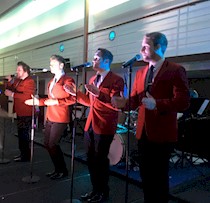 Thank you to all of our Guests who chose The Liner for Mother's Day 2017. We look forward to Welcoming You Back on Board!
This event was sold out in 10 days so please feel free to add your details to our mailing list for 2018. Our Sales Crew will be waiting to hear from you. Tel: 0151 709 7050.