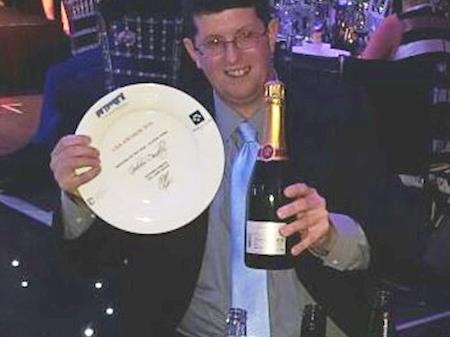 Updated Post - WINNER!
Updated Post
Graham Donnolly announced as WINNER!
We couldn't be happier for our Liner Crew member Graham Donnolly, announced as WINNER of the Unsung Hero Award at the first Liverpool Hoteliers Association Annual Awards. 
Graham Donnelly is a true example of an Unsung Hero. His role as a Kitchen Porter at The Liner Hotel is crucial to ensure the smooth running of the Catering operation. Working across three kitchens, his passion for a clean and safe kitchen and unrivalled level of assistance allows the Catering and Operations team to perform to their optimum level. His cheery and helpful personality and totally unassuming character make him a pleasure to work with. (nomination)
More than 200 industry Guests attended the glittering celebration on the 20th October, joining up with Liverpool Hoteliers Association and World Class Service to recognise and reward the 'Heroes' of our Industry. Hilton Liverpool were the host Hotel and staged a showcase Halloween theme event which included fabulous food, drink, decoration and entertainment.
Celebrations didn't end there as our Sales & Wedding co-ordinator Jessica Gill was recognised as a FINALIST in the Rising Star category. A huge achievement and fantastic reflection of her skills as a super dedicated member of our Crew.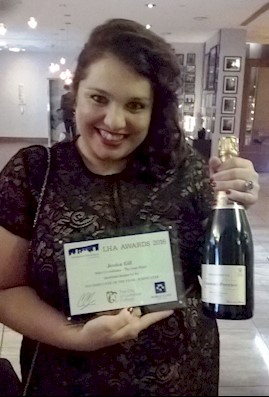 The Liner Crew were suited and booted to support and celebrate on the night and raised the roof on the announcement of Graham as a winner and Jessica as a finalist. The night ended with jackets off and disco moves all round!
CONGRATULATIONS GRAHAM and JESSICA.....The Liner Crew are proud of you!  
Original Post (06th October 2016)
We are delighted to announce that TWO of our Liner Crew have been recently shortlisted as finalists in the 1st Liverpool Hoteliers Association Annual Awards!
Huge congratulations to Jessica Gill - Sales & Wedding Co-ordinator - shortlisted as a 'Rising Star' due to her quick success in selling, planning and co-ordinating Weddings on board The Liner. We are lucky to have Jessica as part of our Crew and wish her all of our good luck on the night!
Further congratulations to Graham Donnolly - Kitchen Porter - shortlisted for an 'Unsung Hero' Award and a perfect example of one at that. Working back of house across 3 Kitchens, our Catering operation is a happier, cleaners and safer place because of Graham. As a Hero to many, we have our fingers crossed Graham will be the Award Hero on the night!
So we look forward to Thursday 20th October, not only supporting our own finalists but all those shortlisted from over 150 nominations, working hard every day in our cities Hotels, helping us to build on our amazing reputation as one of the friendliest and fastest moving cities in the UK. As Hoteliers, we know our job can be tough, it takes a certain type of person to succeed in the service industry and looking at the shortlisted finalists we certainly have the right type in Liverpool.
Good luck to all, especially our Liner Crew Two! We are looking forward to a great night of celebration, wonderful food, drink and entertainment as well as supporting our nominated charity partners; Hospitality Action and the amazing Woodlands Hospice.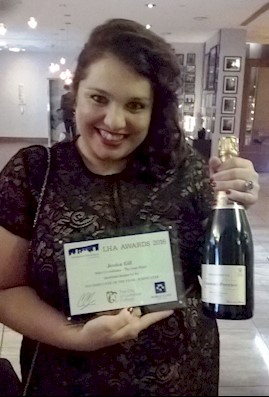 Our FINALIST!.....Jessica Gill
Liner Crew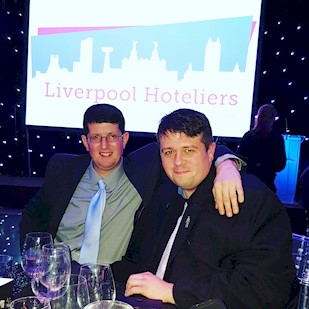 Our WINNER....Graham Donnolly (& brother)