Welcome Aboard for Your Christmas Party 2021!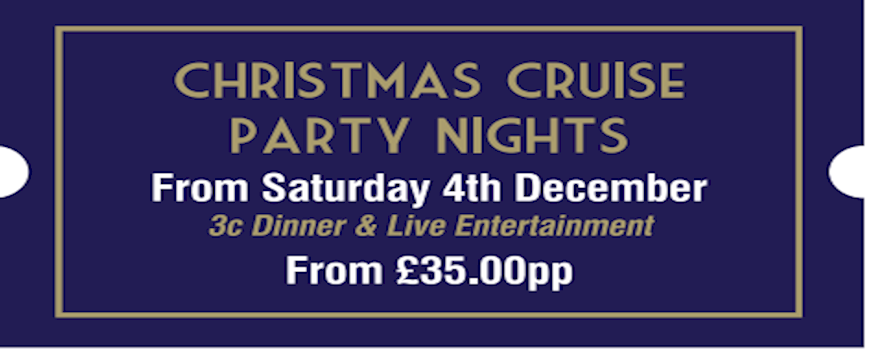 Welcome Aboard for Christmas Cruise Parties 2021!
Our sell-out Christmas Cruise Party Nights are back for 2021, showcasing the magnificent Britannic Suite in all it's festive glory. A cocktail reception will be waiting your arrival shortly followed by service of a fantastic Christmas menu. Our live entertainment Duo will host the evening festivities lighting up the dance floor and offering your favourite party hits from past and present.