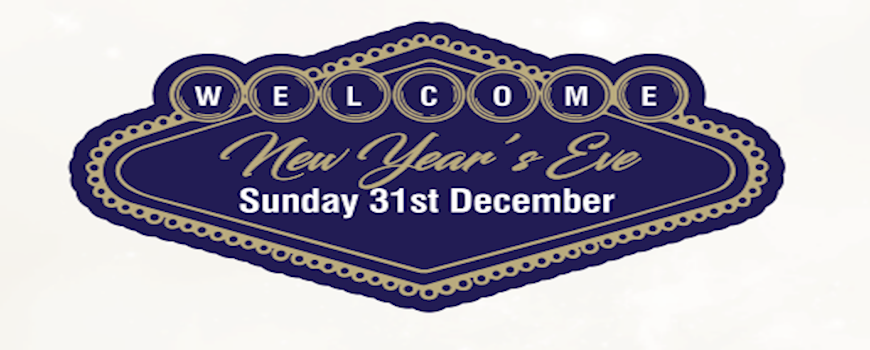 Welcome Aboard.....2024!
Join us for New Years Eve 2023 for the return of 'Liner in Las Vegas' event taking place on Sunday 31st December 2023
The Britannic Suite will be dressed to its best sparkling self, setting a Vegas style scene for a night of excellent food and fantastic entertainment. Offering a mix of Swing style music and Showgirl dancing, our live entertainment duo will provide the perfect end to 2023 and a sparkling start to 2024!
Arrive to Champagne & Cocktails from 7pm before taking your seat for dinner at 8.15pm. Our Catering Team have prepared a bespoke menu available to our Event Guests only, created with high quality ingredients and finished to an excellent standard. Live entertainment will fill the evening from 9.30pm before a grand finale countdown to midnight. All Guests will be served Champagne to toast our welcome into 2024! 
Disco and dancing will take you to last orders at the Bar at 12.30am with carriages home (or to the lift) at 1.00am. 
New Year's Eve Liner in Las Vegas Event | £85.00 per person 
This event was sold out for 2022, speak to a member of our Team to reserve your place with only £25 deposit per person required
Contact a member of our Team now for further details and availability
Tel: 0151 709 7050 | e: christmas@theliner.co.uk
As a Guest of our New Year's Eve event, take advantage of our discounted room rates, room service bar, late check out (1pm) and New Year Day breakfast or brunch.
Packages  start from £325 per couple, based on a standard double room and table for two at the event. 
Make your first memories of 2024 onboard The Liner.....We are waiting to look after you this New Year's Eve!
New Years Eve Gallery