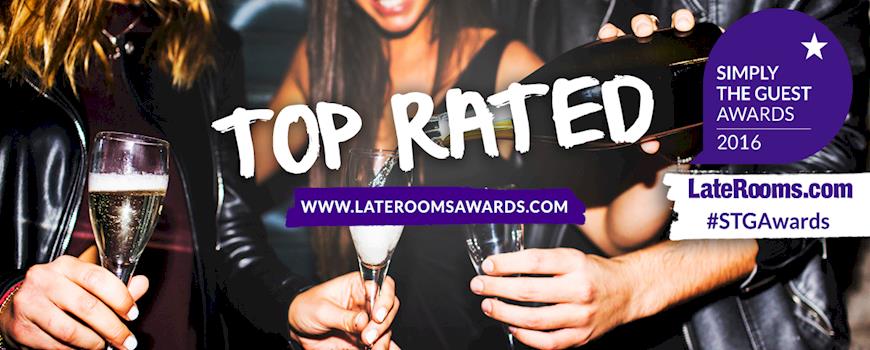 With consistently high online satisfaction scores and winners of Certificates of Excellence for both the Hotel and Brasserie, the Crew at The Liner delight in exceeding Guest expectations.
Liner loves to listen, we take our reviews seriously, we encourage honest and genuine feedback, we share often, consider suggestions, and we take action when needed.
"The venue is beautiful and the staff are very friendly. The operations team went above and beyond to make sure that our day was perfect. Nothing was too much trouble for them. As bride and groom we were treated like royalty. All of our guests commented on how amazing the food was at the wedding breakfast and also hot evening buffet"

JdCd Wedding July2018
"Stayed at this hotel for one night as we were going to a show at the Empire. We booked through Expedia and got a very good B&B deal. The reception staff were professional and friendly and check in was quick. We had a twin room on the 3rd floor which overlooked the railway station but because of the excellent soundproofed windows noise was not a problem. The room was a good size with........"

Excellent Hotel!
"This weekend I got married in St George's Hall, and afterwards made the 2 minute walk to The Liner Hotel - where my husband and I celebrated with 60 guests, in the Pacific Bar. The location was perfect and the venue couldn't have been more appropriate for an informal wedding reception."

Jackie4 Wedding Jan2018
"Had a great time at New Years Eve Party. Hotel great and staff fab as well. Only criticism is breakfast area a bit small"

PaulG Dec2018
"I absolutely love this hotel, it's like my home away from home. I travel here both for work an pleasure. The room's are spotless, the staff can't do enough for you and are very helpful an polite. The food in the restaurant is lovely an Well priced. The bar is great football was on. The breakfast is buffet style an all nice an fresh. I would highly recommend this hotel to anyone"

LynetteM Feb2019
"The Liner is a few yards away from lime street station, very well situated. It's a 5 minute stroll to St Johns shopping centre. It's a few yards from the theatre for show goers, perfect. It has a nice bar and restaurant and the theme of the hotel can make you believe you are on a luxury liner. Very nicely done and very clean throughout. I was upgraded to a suit, and I must say it was spacious..."

Juliaabc Feb2019