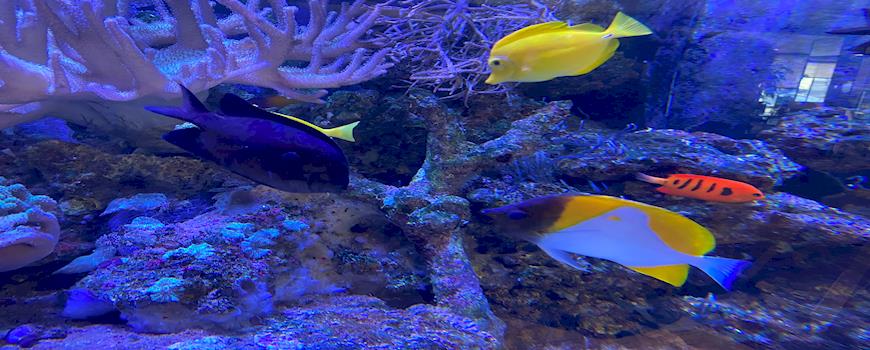 Welcome Back Onboard....
After a long lockdown, we are delighted to announce from Wednesday 12th August 2020 we are Open!
To ensure our best possible service in a safe environment, you will find a few changes to your next visit to the Seven Seas Brasserie. We hope you understand that during our initial re-opening period, our priority is to provide a Food & Beverage service that is safe, secure but still full of great service. As we have moved through the initial opening period, our menu has now been extended to offer you a great choice of breakfast, lunch and dinner. We hope you enjoy a safe and successful visit back to the Seven Seas Brasserie
Our outside Deck Terrace has been re-arranged to accommodate social distancing and provide a comfortable and relaxing area for breakfast, lunch, dinner or drinks. Tables cannot be reserved outdoors at the moment. 
Safety in Seven Seas 
Indoor seating capacity reduced to meet social distance requirements
Outdoor seating capacity on the Deck area increased. Outdoor dining available
Advanced bookings required for indoor seating and table limited to 1.5hrs. 
Group tables reduced to maximum capacity of 6 Guests per table including Children
Face covering is required on entry to Seven Seas and at all times when not seated
Tables may only be shared with those from your household or Hotel bedroom
Disposable menus introduced
Table Service only
Menu content reduced to ensure safe production and service of all food items
Operating times reduced to Mon-Fri 5pm-10pm. Saturday & Sunday 12pm-10pm. 
Contactless payments only
Hand Sanitiser required on entry to Seven Seas
Track & Trace procedure to be met for all Guests on entry to Seven Seas

Increased cleaning and hygiene procedures introduced. Medical grade sanitiser used for tables, chairs and all high touch points

Deep cleaning routine in place at the end of each service session
The Seven Seas will continue to offer 'Delicious Dining Fit For A Captain' and the Team will continue to look after you and all your dining requirements. Whilst maintaining all new safety measures, our Kitchen Team will continue to source the best possible ingredients and prepare fresh meals for your enjoyment.
If you have any questions, concerns or need any further information at all, don't hesitate to call a member of our Team on 0151 709 7050, alternatively you can email reception@theliner.co.uk.  
Book Your Table Online
Seven Seas Brasserie Gallery